On Tuesday, 9/10/13, St. Francis Villa honored our "Hometown Heroes."  We have several of our own who have fought for our nation in World War 2 or Korea.  POW and Purple Heart are among those who live at St. Francis.  As part of National Assisted Living Week, we took time to honor our vets and celebrate the achievements they made on behalf of our country.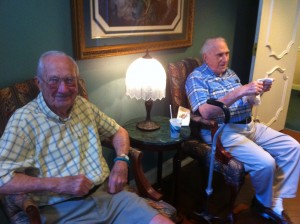 We served "HERO" sandwiches (what else?) to them and decorated their places in the dining room with red, white and blue, and cards expressing our thanks.  Then we ALL celebrated with Plum Street Snoballs!!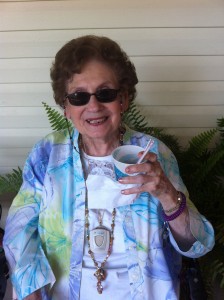 How blessed we are to have real live heroes walking our halls every day!