With Lifestyle Solutions Unique to St Francis Villa Assisted Living
Where experience matters "Peace of Mind" follows. Lifestyle changes guide us as we are deciding about our parents well-being. What to do, what we need to consider or where to go are the hardest gut-wrenching decisions we have to make as children of parents who are declining in their ability to function independently.
St Francis Villa is uniquely experienced to provide "Lifestyle Solutions" that deliver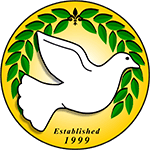 The Home of Choice in Metro New Orleans for more than 22 years!
Only a 65 resident capacity in a unique, family friendly, residential lifestyle to help ensure that no one is lost in the crowd
Beautiful cheery interiors with no long hallways to maneuver and living suites that are designed to accommodate aging in place
A well established active resident community
Ten cozy living areas reflecting a preferred lifestyle of family, friends and fun to encourage living and socializing in their home and with purpose-driven activities
Our assisted living community is locally owned and managed on-site by owners
Seasoned, on-site, 6 key member leadership team with 98 + years of experience in assisted living and combined with their long-term care experience, 149 years
In addition to our key leadership team, uniquely qualified owners Deris' and Naquin's have a combined experience of 148 + years in geriatric long-term care
Local cuisine provided by an experienced New Orleans restaurant chef trained by a famous local chef
No entrance or community fee — Save up to $2,000.00 or more
Flexible month to month lease — No long term commitment
Plenty of lighted off-street parking – out of sight to promote a better residential feel
Attractive lawn areas, beautifully landscaped for a residential feel with a classic gazebo
Active and varied social and activity program that successfully blends an assisted environment with enjoyable programs
Well-trained, ample, attentive and caring staff
State-of-the-art emergency call system that features mobility, instant identification paging and computerized tracking to help ensure timely response
"St. Francis Villa really is a home, in the family sense of the word. I am most grateful for the excellent care, the warm and caring attitudes, consistent cooperation (no matter what the needs) and the lovely (and clean) facility and grounds."
"You were my life line when I needed a place for mom. You provided her with the love and care no other place could have provided. Thank you for being there whenever you were needed."
"I am thankful that she was able to spend her last few years with you in such a beautiful place. Grandma always told me "you did good" when she talked about St. Francis. She really loved it!"
"... The day had been stressful for me, because I had so much to do and began second guessing myself. But once I spent some time at St. Francis, I knew it was the right choice. The residents were so friendly and joyful as was the staff."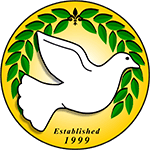 There's no better way than a personal visit to really experience St. Francis Villa.
We welcome you to browse around our site to learn a bit about who we are and what we do. Click on the pictures above to read about our residents, families, staff, and ownership. Then call us for an appointment so we can show you around!
See what our residents and their families have to say about St. Francis Villa and their journey to assisted living in the video:
Visits become opportunities to make happy memories…
Volunteers
Discover the feeling of satisfaction that comes from knowing you've made a positive difference in the lives of others. 
Ownership
"Our mission to serve others means not just caring for the residents entrusted to us, but our mission extends to those who surround residents as well."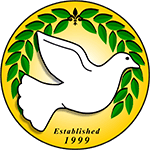 Wit and Wisdom: Insights from St. Francis Villa